According to the industry authoritative periodical NILSON REPORT, NEW POS ranked fifth in the world in 2022 and second in the Asia-Pacific region for four consecutive years!
NEWPOS always insists on taking customers as the center, pays attention to R&D and innovation, empowers products, and strives to create products that are more in line with customers and markets. With the development strategy of keeping a close eye on the domestic market and deepening the overseas market, we are committed to providing payment solutions for global merchants.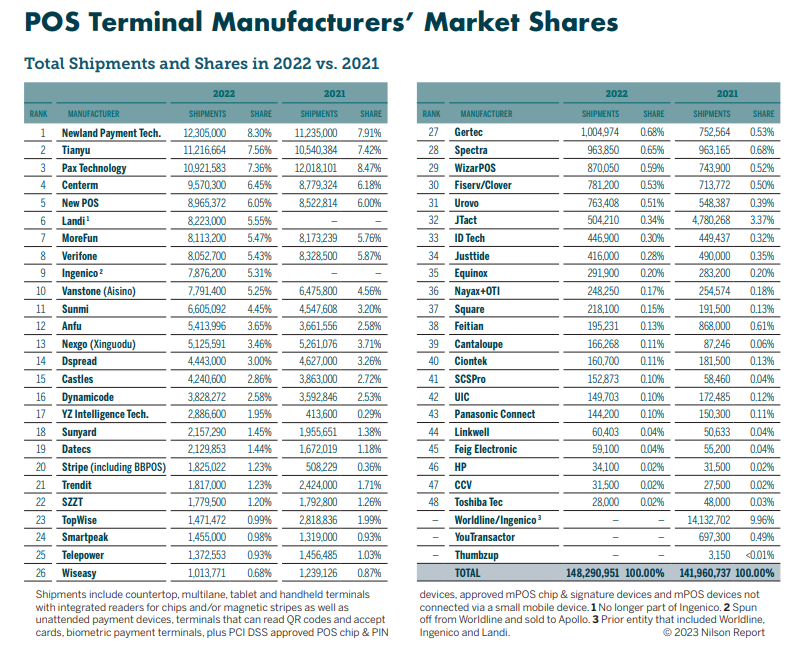 NEWPOS's first full-screen POS terminal product, NEW9310, was immediately praised and favored by customers around the world when it was launched in the first half of the year. It is estimated that the annual delivery will exceed 100,000 units (100K).